A friend is someone who is there no matter what!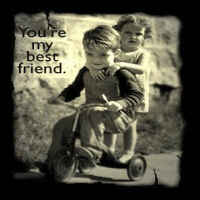 Someone who gives advice NOT tells you what to do!
A friend is a shoulder to lean on, a hand to hold.
A friend doesn't have to look or dress a certain way.
The only thing that matters is what on the inside.
You are a friend and I am a friend.
How wonderful knowing someone like you can be and how much your friendship means to me.